Arch top guitar custom made for me in 2005 by Gary Stroup from Colorado.
In 2005, I contacted Gary Stroup to build me an arch top guitar. There are some features not commonly available in production guitars, and Gary's offering was irresistible for the price he was asking for.
Mainly, I wanted to have a wide neck and we settled on a 1 13/16" at the nut. (We communicated mostly by e-mail with occasional phone calls. He was courteous and willing to discuss details and I had a good time!)Aside from the neck, I asked for a 16" wide body (his standard option), a 3" depth (his usual), and blonde finish (again, his standard option). I wanted a fancier pick-up. I was looking at a Benedetto PU, but it cannot be mounted on the fingerboard. At Gary's suggestion, we used a Zoeller humbacker (sold via Shadow in Germany). Also, Gary offered to use matching Cocobolo wood for tail piece, finger rest, and headstock overlay. They look gorgeous. Also he used Gotoh Art Deco tuning gears.
The guitar was completed in three weeks after we agreed on specs, and was in my hands within a month. As Gary had pointed out (and I consider it very reasonable), there are some minor set-up issues like the action. I waited three months for the guitar to settle in, and then left it at a store in Lexington, MA.
When I show it around, people expect $3000 and higher for such a hand-carved arch top guitar. I do not want to reveal too much, but my final price was almost half that. If you pick-up his regular guitar off the shelf (of his house?!?) via E-Bay, be prepared to be shocked.
All in all, I've been very happy. I'm a flattop player, and this arch top is used to fill a niche. I am not planning to add another arch top in future, so Gary's guitar is it for me but I know I have a wonderful guitar which serves me well for many years. If I ever look for another arch top, I won't hesitate to get another from Gary!
Here is Contact Information, if you'd like to talk to him.
Gary D. Stroup, Luthier

gstroup@plainstel.com
---
Now the pictures

Front. 16 inches wide. The tail piece, finger rest and headstock overlay are Cocobolo.


---
Back. The back is one-piece (!) maple.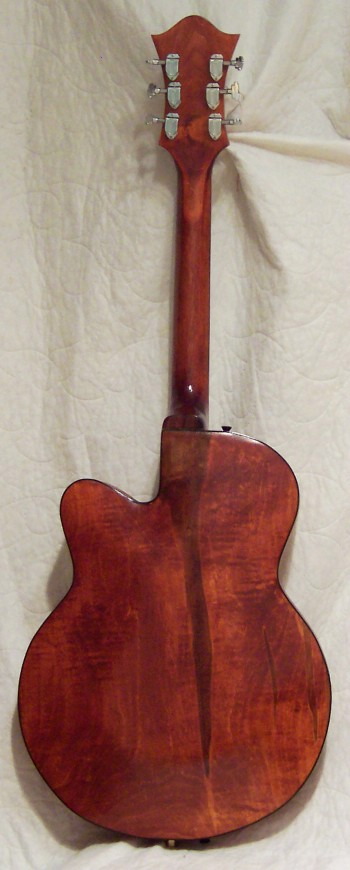 ---
The pick-up is mounted on the end of fingerboard. It's a Zoeller Humbucker, made in Germany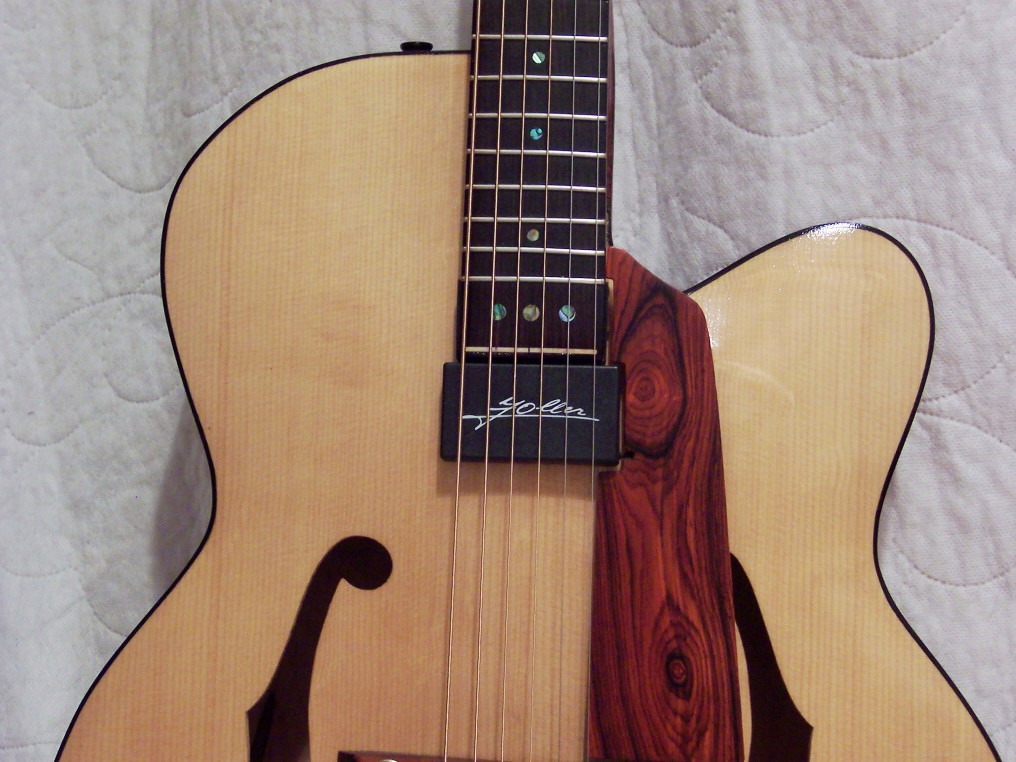 ---
Headstock. Gotoh Art Deco tuners.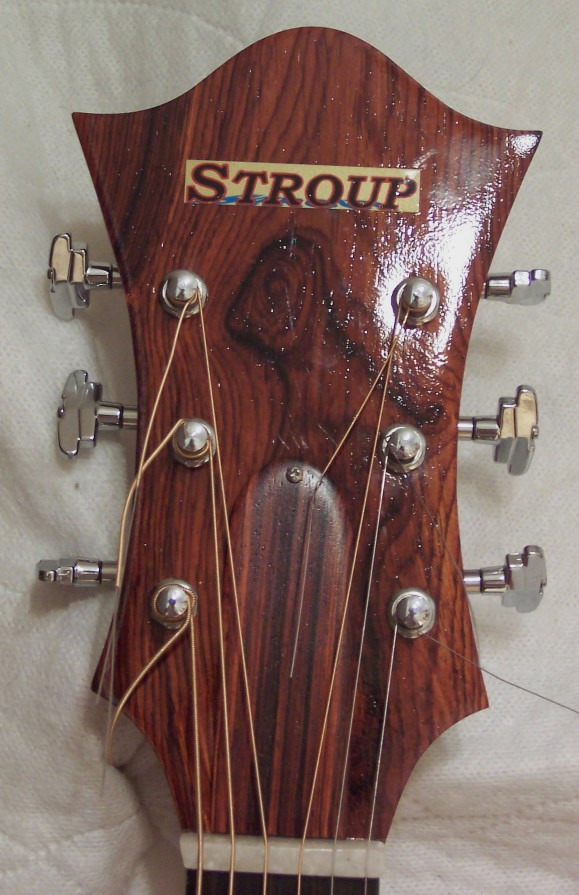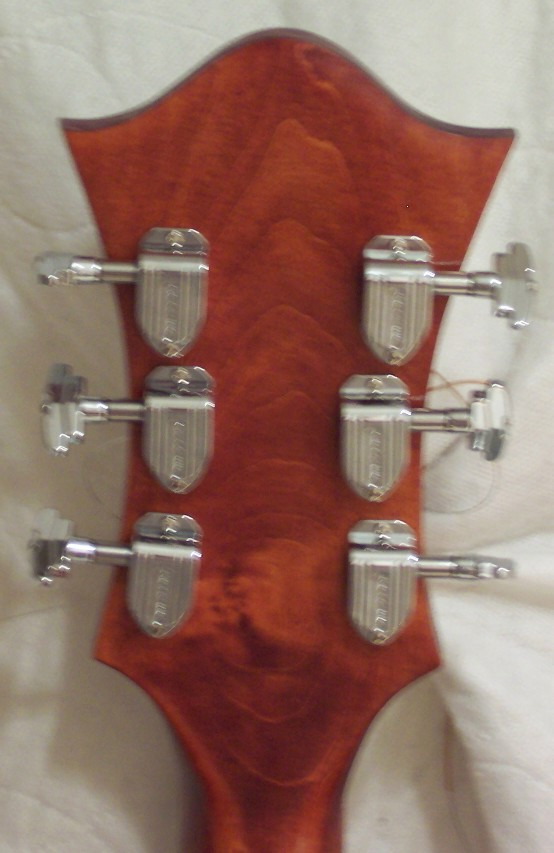 ---
Body details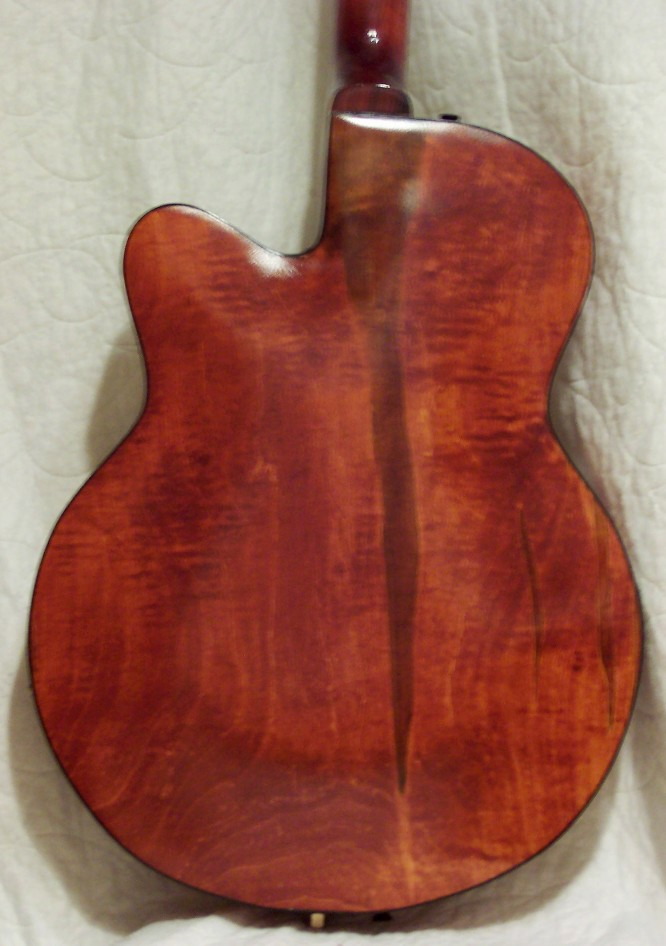 ---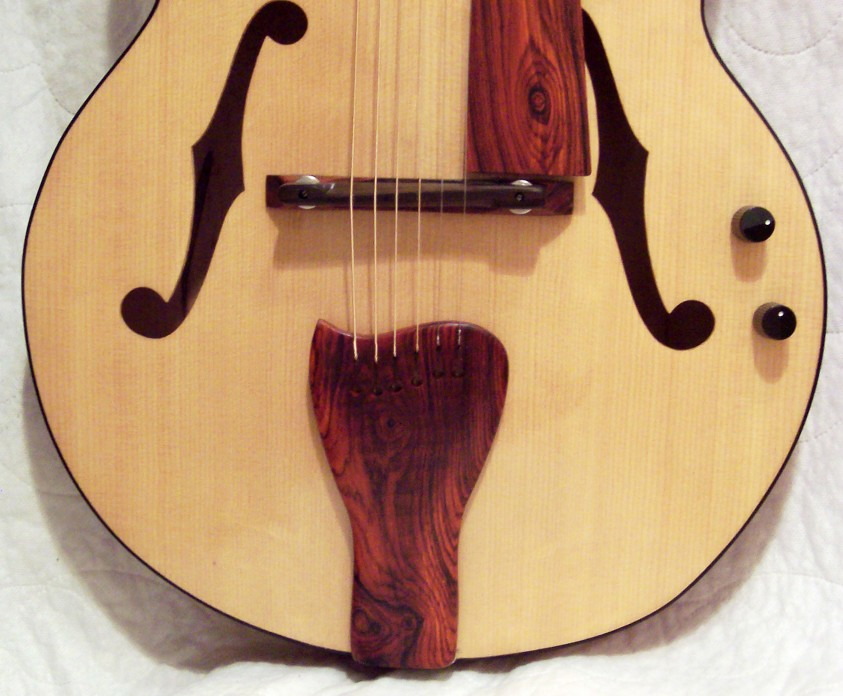 ---
---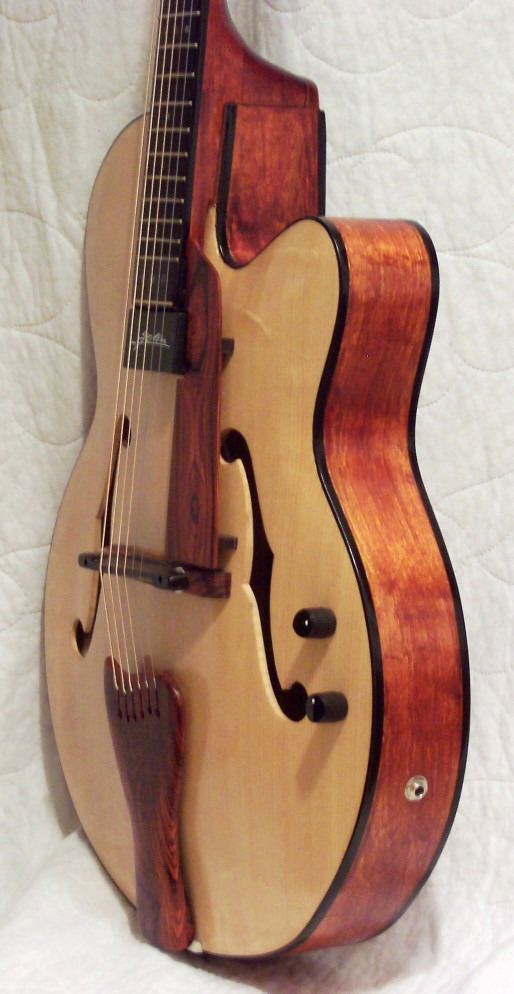 ---

---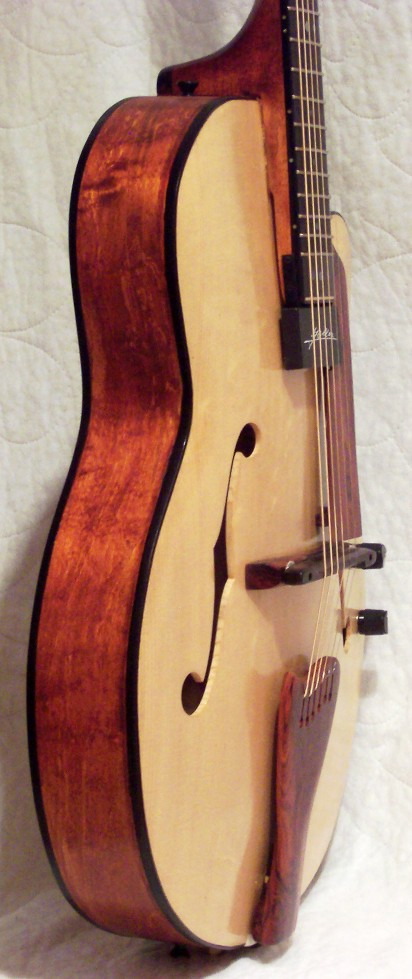 ---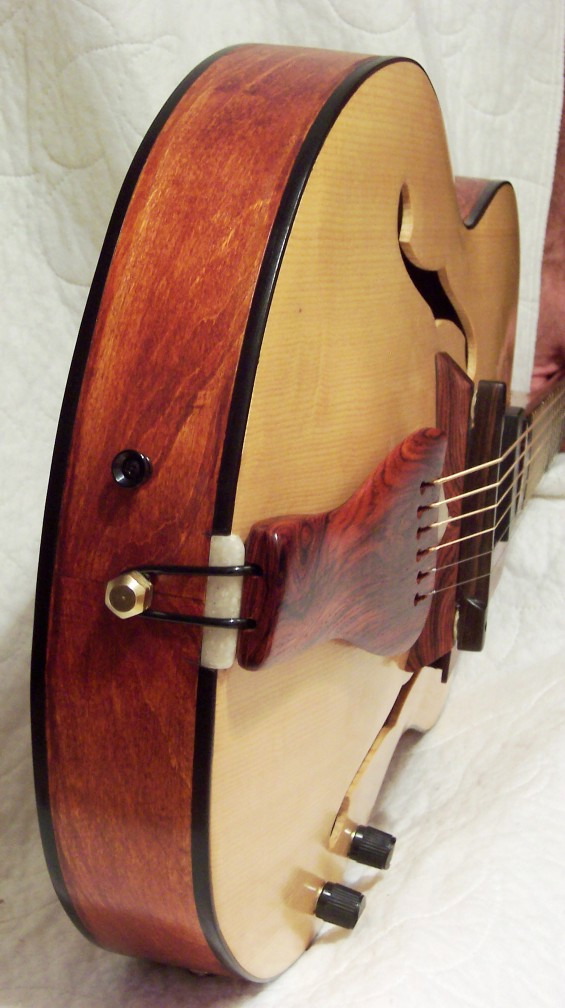 ---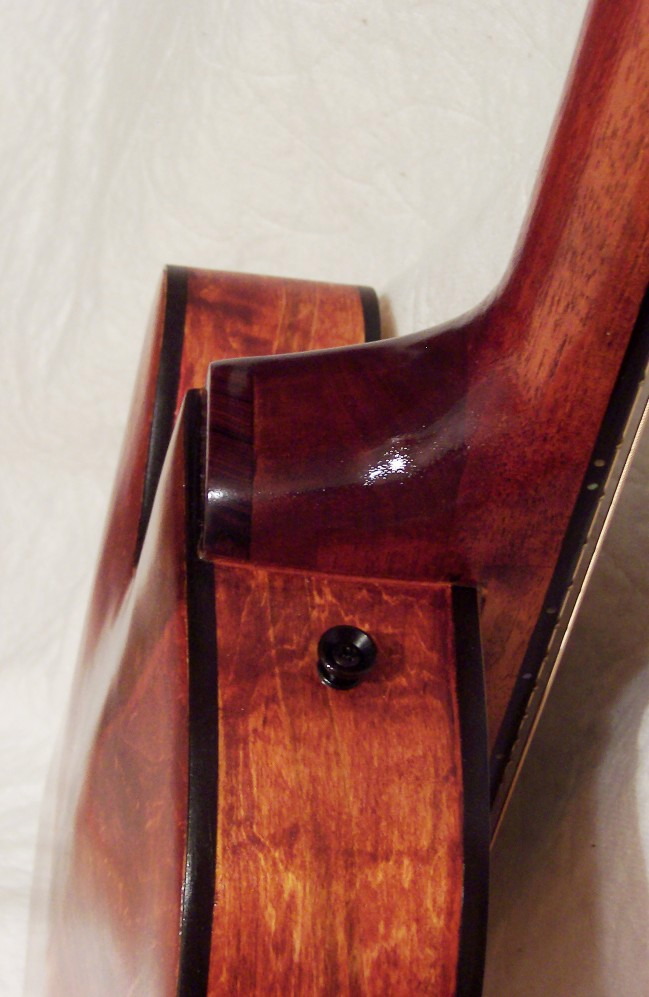 ---